Best Music Venues
August 5, 2022

This week's 'Best Of' is guest written by our friend in the music biz, Annie Warren. Annie is the TV/Film Licensing Manager at ATO Records. Her instagram is @CrystalBallAnnie because that was what she forced her parents to call her as a child. Her dream is to embody that energy forever. Here are Annie's oicks for the best live music venues in NYC ︎


---
Brooklyn Steel
Located on the east side of Williamsburg, Brooklyn Steel (named because of its history as a steel fabrication plant) is the place to see your favorite midsize acts. It's sort of like going to see music in Manhattan but in Brooklyn.
Don't miss: Alex G, Kikagaku Moyo and Arlo Parks.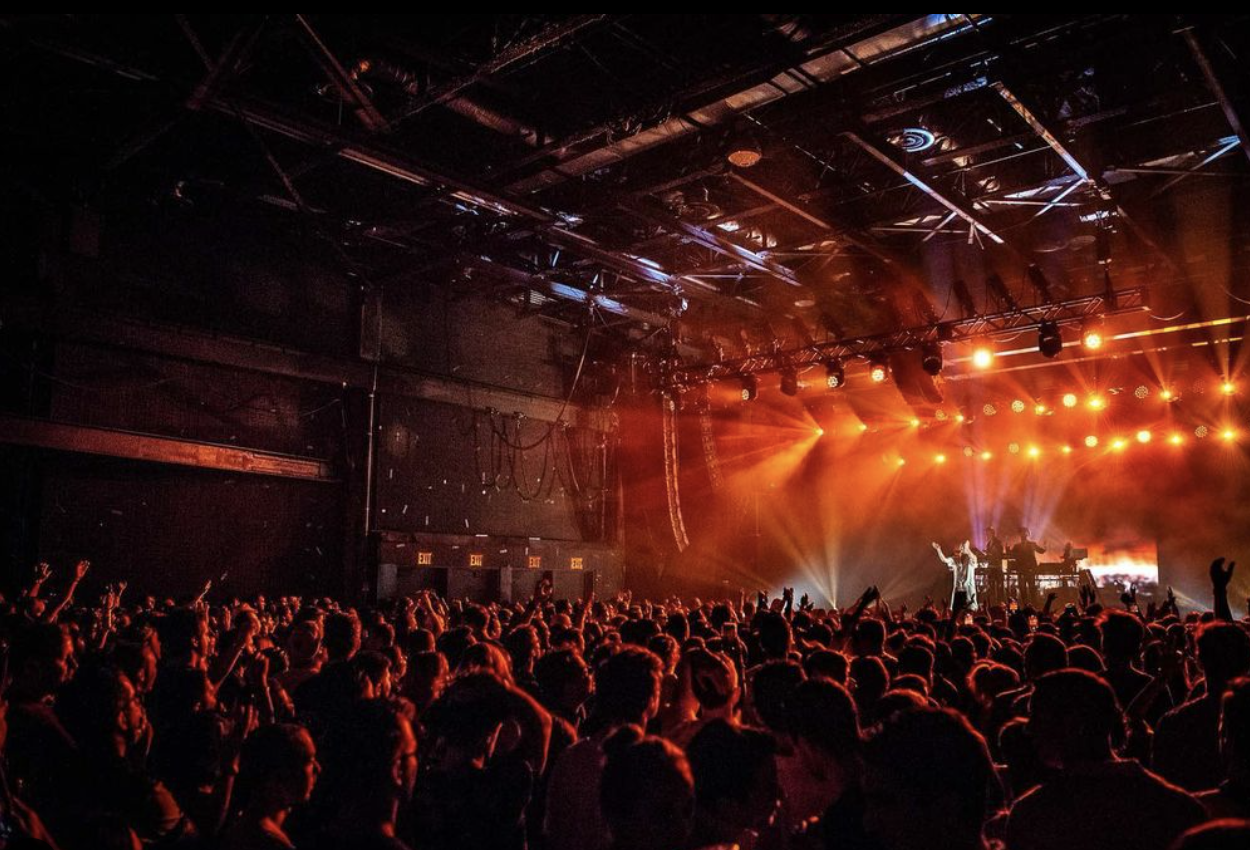 Music Hall of Williamsburg
One of the oldest music venues on this list, Music Hall of Williamsburg is a Brooklyn music scene mainstay. It is a great place to see your favorite indie bands before they blow up.
Don't Miss: Westside Boogie, The Linda Lindas and Rolling Blackouts Coastal Fever.
Wild Birds
From classical quartets to groovy jazz to sunrise raves, Wild Birds has it all. Located in Crown Heights the venue specializes in having something for everyone.
Don't miss: A full Saturday at Wild Birds. (2pm - 4am, mixed genres, ie. everything you could ever want)
Sultan Room
Located in Bushwick right off the Dekalb L, Sultan Room is one of the coolest music and multimedia experiences you can get in BK. Also make sure to check out the roof and get some Turkish food at Turks Inn.
Don't Miss: Haza Summer Jam, Bazaar Disco and The Night We Met.
Trans-Pecos
Trans-pecos is often described as avant-garde, and it is, but don't let that intimidate you. Even though it's actually in Queens, I'm including it here because it is literally on Wyckoff. From the coolest b2b DJ sets to screamo and grind core nights, there is never a dull moment at Trans-pecos.
Don't Miss: ODTP Nights
Elsewhere
Elsewhere could really be listed as three separate venues, The Hall, which is the biggest room, Zone One, dedicated to emerging artists and Rooftop, open all summer for sick music and fun parties. There are also three story dance parties covering all the rooms.
Don't Miss: The Summer partnership series with Ray Bans
Nowadays
Another venue located in the middle of Ridgewood and Bushwick, Nowadays is famous for its backyard parties and all night dj sets. The backyard is only open in the summer but their indoor venue is open year-round.
Don't Miss: Mister Sunday, Nowadays Nonstop.
Avant Gardner / Brooklyn Mirage
At an 8,000 person capacity, Brooklyn Mirage / Avant Gardner is definitely the largest venue on this list. It is also one of the best places to stay out all night. You can catch hip hop, techno, grime etc. all inside their massive warehouse venue.
Don't Miss: Kaytranada, Hiatus Kaiyote and Santigold (plus all their summer festival nights)