coolstuff.nyc neighborhood guide


There's almost nowhere in New York that's as diverse as Bushwick. Within a three block radius you might find vendors selling amazing tamales, a fantastic cup of coffee, or a new spray-painted mural that wasn't there yesterday. We love Bushwick and called it home for a few years so this guide is...dense! Read on for all our favorite spots in the heart of Brooklyn ︎
---
Eat
La Cantine
For the kindest people, a great latte & our fave chicken cutlet sammies (add cornichons!)
PS We chatted with owner & cool friend Ioana Hercberg a while back!
Read our interview here︎
Ops
For the square pie and an insanely fresh & bitter salad.
Carmentas
For meatball subs and italian pantry staples. This is where we finally found yeast during the craziness of last March.
Tortilleria Mexicana Los Hermanos
For Anna B's favorite taco.
Queen
For falafel and chicken shawarma. (FKA Queen of Falafel inside House of YES)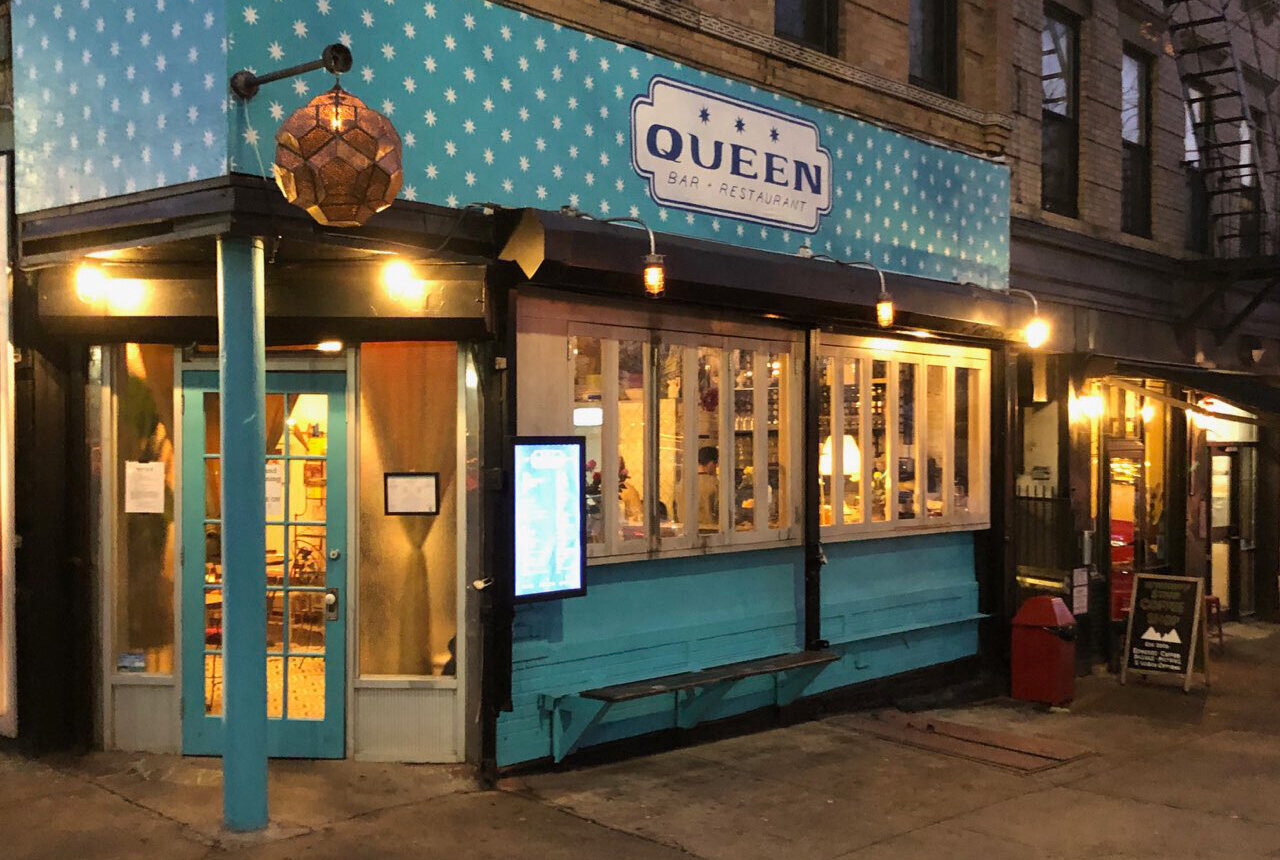 Millie's Cuban Cafe
For a Mojo Chicken Bowl or a classic Cuban sandwich.
Snack

King's Kolache
For the savory kolache of the day and a Topo Chico!
The duritos lady on Knickerbocker & Starr
For Chicharrones de Harina right by Maria Hernandez Park. If you're a little hungrier there's a 10/10 chance some dudes are selling barbeque right behind her.
Bushwick Bakery
For ham, egg, and cheese breakfast sammie on a ~square~ croissant.
Santa Ana Deli & Grocery
For G's favorite taco. The order: always Al Pastor.
Drink

Sey Coffee
For probably the best cup of coffee in the world...seriously. Try an espresso drink, or a pour over, and grab a bag to take home too.
Lazy Suzy
For a reliable cup of coffee a little closer to the M train.
Syndicated
For dinner drinks &&& a show. Last year we used to go here every Monday for an absolutely rowdy group viewing of The Bachelor. Syndicated also has a proper theater (now outside) where they show a fun mix of art films and blockbuster hits...just don't miss the entrance.
The Johnsons
For a frozen painkiller, and (maybe) the cheapest beer in Brooklyn (it's seriosuly like $1 per can). We also love their little burger shack, Strange Flavor.
Yours Sincerely
For cocktails served in beakers and a great playlist.
Shop

Foster Sundry
For the little specialty grocery that has everything you really need. Don't forget to buy some frozen biscuits to-go.
Henry's Wine & Spirit
For the city's largest selection of Natural wine. Come here for the weird stuff with cool labels.

Friends
For (no pun intended) the friendliest folks & gifts for everybody.
Little Shop of Soil
For all ur houseplant needs, in handmade, colorful concrete pots.
Hana Mart
For when u really need that rare Indonesian ramen, and Royal Milk Tea.
Stems
For the most unique flower & bouquet selection in the neighborhood.
See

Bushwick Collective
For a sprawling collection of murals that's always changing. You can find them all over the neighborhood but you can really see a ton near the Jefferson L stop.