coolstuff.nyc neighborhood guide


It's no secret that Chinatown is one of our favorite neighborhoods in the city - and there's never been a better time to support it! The collection of small, family-run businesses offer a glimmer of old New York — one before Sweetgreen's and Starbucks lined the corners. We've collected all the places in Chinatown we love to eat, drink, shop, and more ︎
---
Eat
Great NY Noodletown
For amazing Chinese Sausage fried rice, bbq pork, and piping hot jasmine tea.
PS Bring a bottle of natural wine to enjoy with your meal.
Deluxe Green Bo
For a the best soup dumplings in NYC and the sleeper hit — garlicky eggplant.
Big Wong
For a congee breakfast with a donut!
Wu's Wonton
For sharing Chinese classics on a lazy suzan with large groups of friends.
Snack

Manero's Pizza
For Chinatown's best slice and a snack while you browse the open-air fruit stands.
Golden Steamer
For savory pastries like our favorite: the roast pork bun.

Drink

Oliver Coffee
For expertly brewed Variety Coffee served from an Oliver St. window.
Attaboy
For cocktails made for you without a menu.
Shop

Hong Kong Supermarket
For Black Vinegar and Royal Milk Tea.


New Kam Man
For packaged Chinese snacks, kitchenware, and fresh noodles.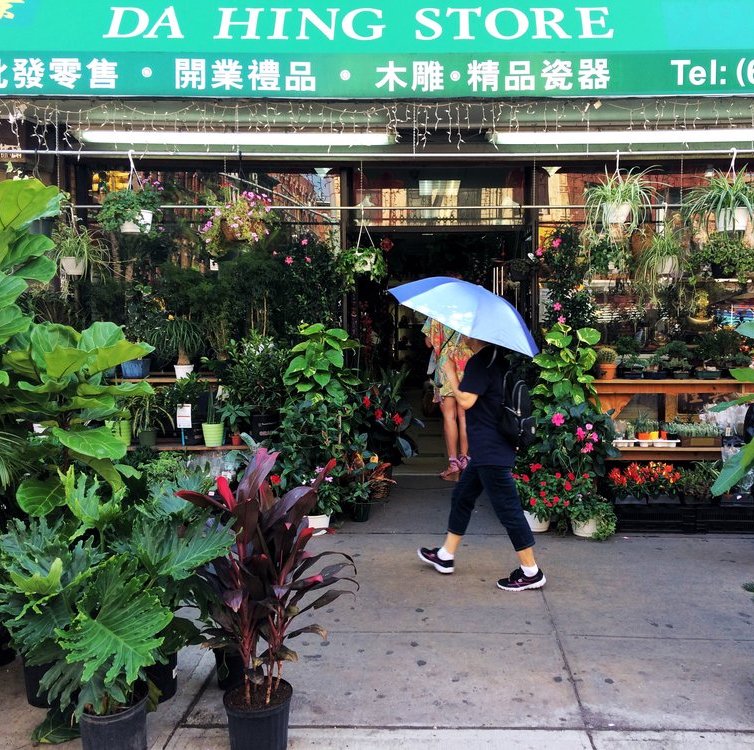 Do

Magic Jewelry
For aura photographs on your birthday. (Anna B does this every year)
Chinatown Fair
For arcade games in a place that's been operating since the 1940's.