coolstuff.nyc neighborhood guide

East Williamsburg, Brooklyn
June 24, 2022
By Eric Do

Hello! My name is Eric, long-time friends with your coolstuff hosts, chiming in for a guest edition East Williamsburg guide. East Williamsburg is a contentiously defined area, which some consider as a gentrified rezoning of Bushwick. For the sake of this guide, we'll consider this area between the L stops of Graham Ave and Grand St. located in between Bushwick, Greenpoint, and Williamsburg.
This area feels like a calm reprieve of the three with diverse communities and subcultures, featuring:
NY's reigning #1 brewery of the year
, an amenity-heavy park, tons of affordable eateries and neighborhood bars, and without a doubt, the best Japchae (Korean glass noodle vegetable stir fry) I've ever had, that is definitely worth every penny of a subway ride.
---
Coffee
Land To Sea

For: a female Asian owned establishment serving Sey coffee alongside Chinese pastries and small bites. Come for the fashion inspo and neon backlit room filled with games & artwork.
Shop

Home Union
For:
window shopping, featuring vintage furniture and home inspo that skews towards mid-century modern with a colorful flare. Collect inspo on all the things your place COULD be.
The Meat Hook
For: a specialty butcher shop with all local grass fed or pasture raised meats with a collection of fresh-farm vegetables and curated cooking goods. I come for the pork belly and aspire to leave with their beautiful dry-aged ribeye.
Snack

Pita Palace

For: quick and affordable Middle Eastern bites, offering classics like falafel pita and chicken wraps, and for a great snack, the $2 grape leaves.
Photo by Asiff Wahid
Daytime
For:
an easygoing cafe using locally sourced ingredients featuring sandwiches with a mound of greens that keep you satisfied and light on your feet for the day.
Editors Note: There is also a Daytime in Windsor Terrace!
Eat

Chingoo

For: the best japchae in town, simple homestyle Korean food served by the friendliest owners. Some of the most affordable and delicious Korean food you'll have in NY—looking at you KTown.

Claudia's

For: brunch—Guatemalan cuisine in a bright and airy interior with giant portion sizes, come hungry!

Taste of Heaven

For: comfort & soul food, come for the mac and cheese, jerk chicken, cornbread, and incredibly over-stuffed plates.
Photo by Jamesyworld
Drink
Grimm Ales
For:
beer that would impress your biggest beer snob friend and would satisfy the non-beer drinkers in your lives, featuring beers that taste like beer, beers that taste like wine, and beers that taste like chocolate cake. Spacious interior and outdoor seating—wine and spirits are also available!
Common Mollie's

For: cheap drinks and a stylized bar straight out of a 1970's flick: wood interior, dart board, a giant projector and emerald green booth seating in the back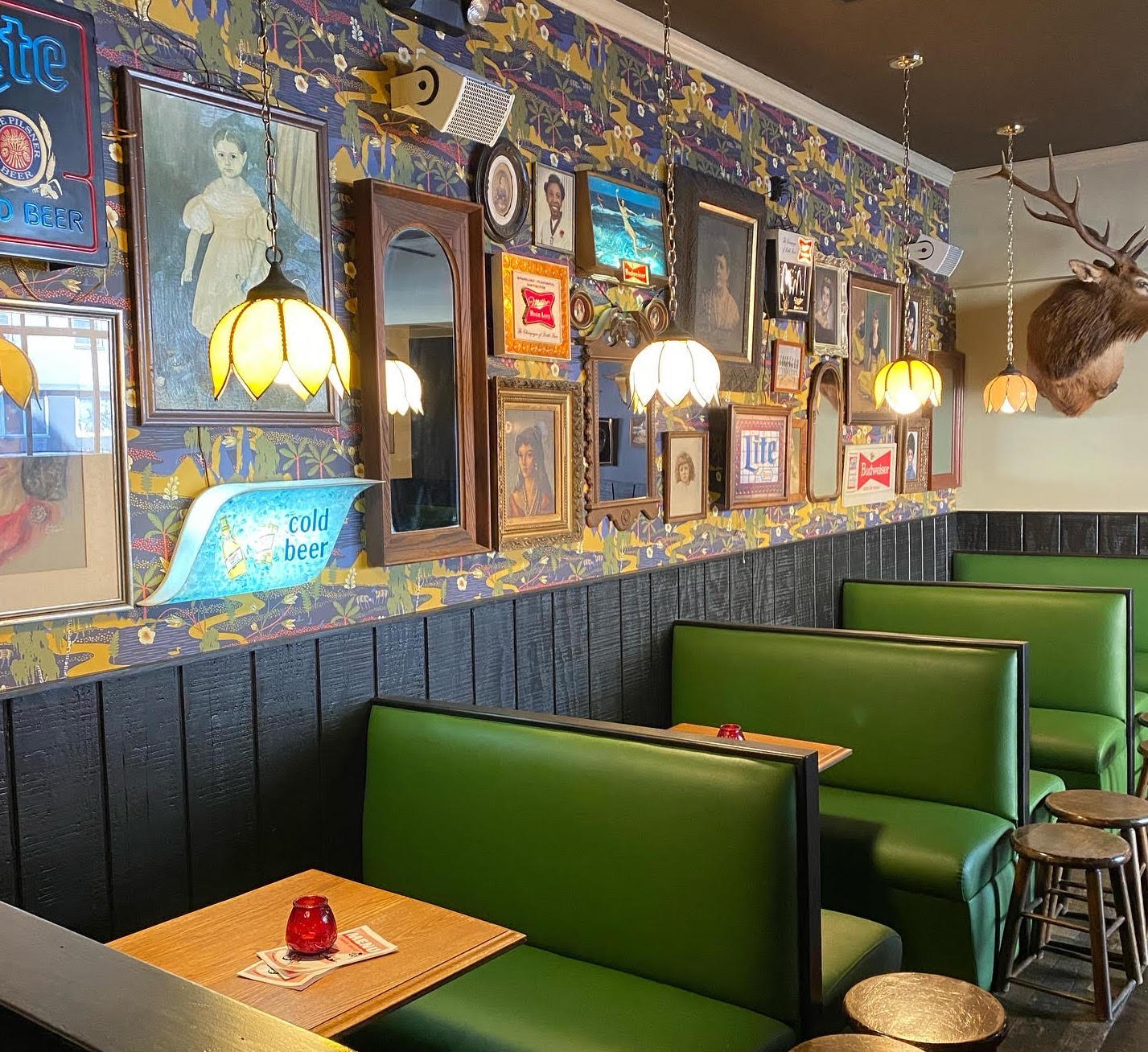 Photo: Greenpointers
Reclamation Bar

For: a true dive bar that's safe enough for a first date or meetup with friends, featuring $6 beer and a shot, ample seating with a candlelit and cozy dark wood interior. Inexplicably open until 4am every night with bartenders who dance to their own soundtracks and deliver your drinks with indifference.
Do / See

Brooklyn Steel

For:
indie concerts and great people watching, a giant double decker warehouse space with a good view almost anywhere in the house.
Cooper Park

For: an all in one park experience, open basketball & tennis courts, grills, skate park, dog park, playground, water feature, workout space, and a roomy grass space for a picnic.