coolstuff.nyc neighborhood guide


By Heather Beck
Guest Editor

As a resident of Long Island City for nearly five years now, I am known to many friends as being...passionate...about Queens. People hear I live in Queens and imagine I am worlds away, but Long Island City is centrally located - easily accessible from Manhattan on the 7, E, and M trains, and a short ride away from Brooklyn on the G, and if you want to avoid trains altogether - take a scenic ride on the East River Ferry! While Brooklyn is always the talk of the town, Long Island City comes in under the radar with a ton of great restaurants, bars, and two absolutely gorgeous, connected waterfront parks. Indeed, we are more than just where PS1 Warm Ups happen.

Picking my favorite places felt just too difficult at times, so indulge me here as I give you more recommendations than you could ever want for this sweet little neighborhood.



---
Eat
Jackson's
Where to take your parents to brunch

Jacksons offers a delicious hearty brunch with classic rock playing in the background that will have your mom constantly saying "Oh I love this song." The owner Andrew has a dope mustache and serves up excellent cocktails, like their apple cider mimosa. My favorite meals to get here are the fried chicken and waffles (waffle flavor varies by season - currently pumpkin!) and the southern eggs benny with pulled pork and jalapeno hollandaise.


sLICe
Best place to get a slice

This is the best classic NY slice pizza in the neighborhood and that's that.



The Inkan
Best lunch special

A real classic Peruvian chicken joint. You can get a quarter chicken and a side for $10 at lunch!

Image credit: LIC Post
Yumpling
Best dumplings (and more)

Yumpling started out as a food stand at LIC Flea and opened their storefront on Vernon Blvd this spring with a Tawainese menu focused on dumplings and fried meats. Seriously everything is so delicious, but if I had to choose favorites I'd tell you to go for the pork yumplings or the fried chicken and basil sandwich, with a side of lotus root chips.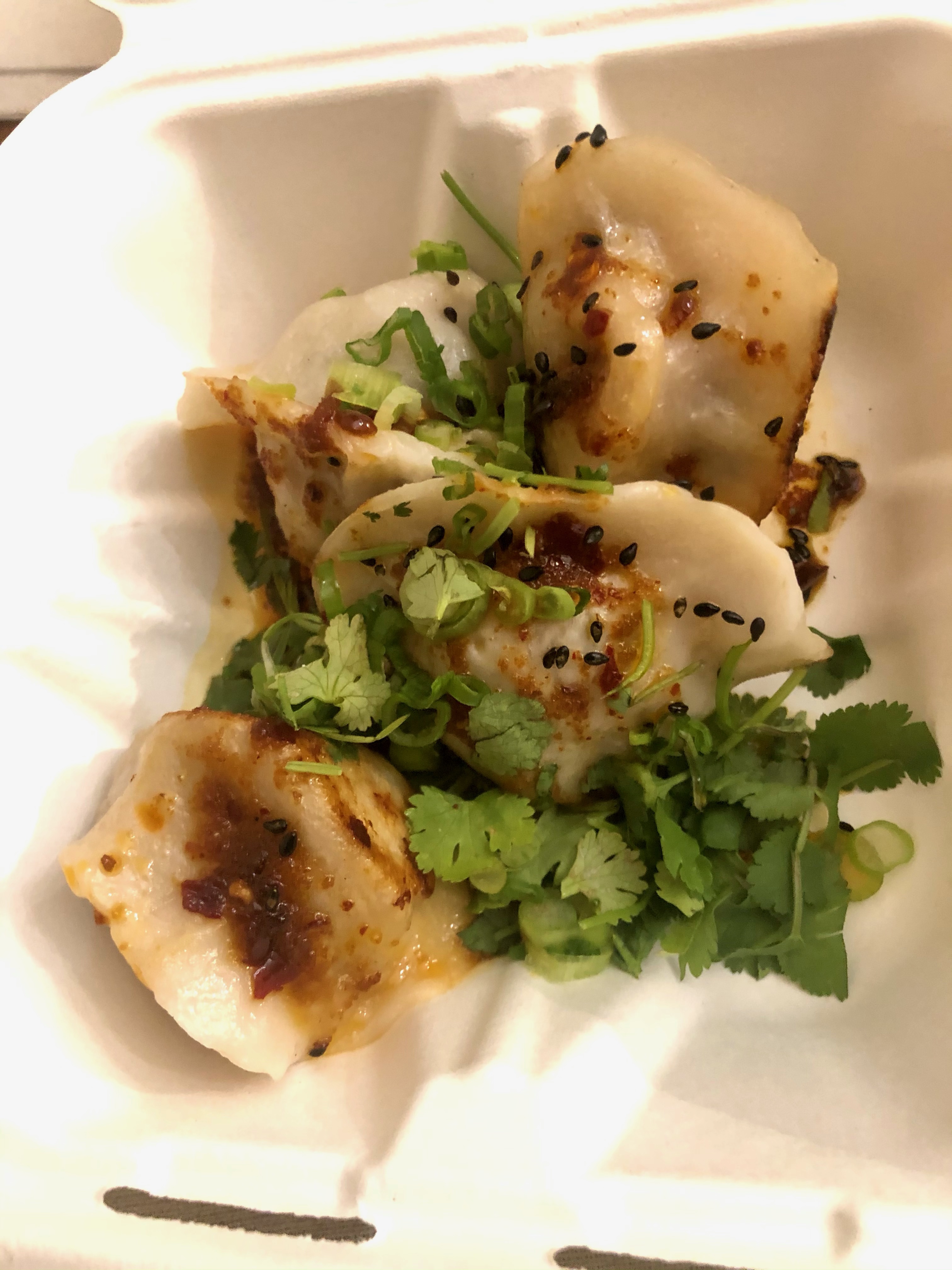 Mu Ramen
Best Ramen

While temporarily closed during the pandemic, Mu Ramen offers an exceptional experience that puts it in the top 5 ramen shops across all the boroughs. The foie-gras stuff chicken wings are a must.

Manducati's
Best old-school Italian/Old New York joint

Walk in to see a bar and an older gentleman sitting at a desk filled with papers and you might wonder if you've gone to the wrong place, but just keep walking to the back. An incredibly talented Italian grandmother, Ida, will cook classic Italian dishes and handmade pasta for you, and the average tenure of the waitstaff is 28 years. On my last visit, I discovered our waiter was born literally in my apartment many years prior.


Communitea
Best cafe

You will not find a better breakfast sandwich than The Bob, or The Green Bob if you're vegetarian. Otherwise, treat yourself to a fancy grilled cheese or my personal favorite, their Apple-Walnut Chicken Salad sandwich which I eat for lunch at least twice a week, while lounging on their patio. Communitea is black-owned and also supports local artisans with art and other items for sale throughout the cafe.


M Wells Steakhouse
Most innovative menu

My husband and I once shared a pig's head here, just to give you an idea. They are constantly experimenting and trying new things.


Adda
Best (relatively speaking) newcomer

I thought maybe I was being clever here, but it turns out basically every major food publication gave them a "Best New Restaurant" award in the past year. Adda's entire menu is absolutely packed with flavor - their saag paneer and dilliwala butter chicken are the main dishes I usually gravitate toward but really, you can't go wrong. Someone be braver than me and try the bheja fry (goat brains!!) and report back!!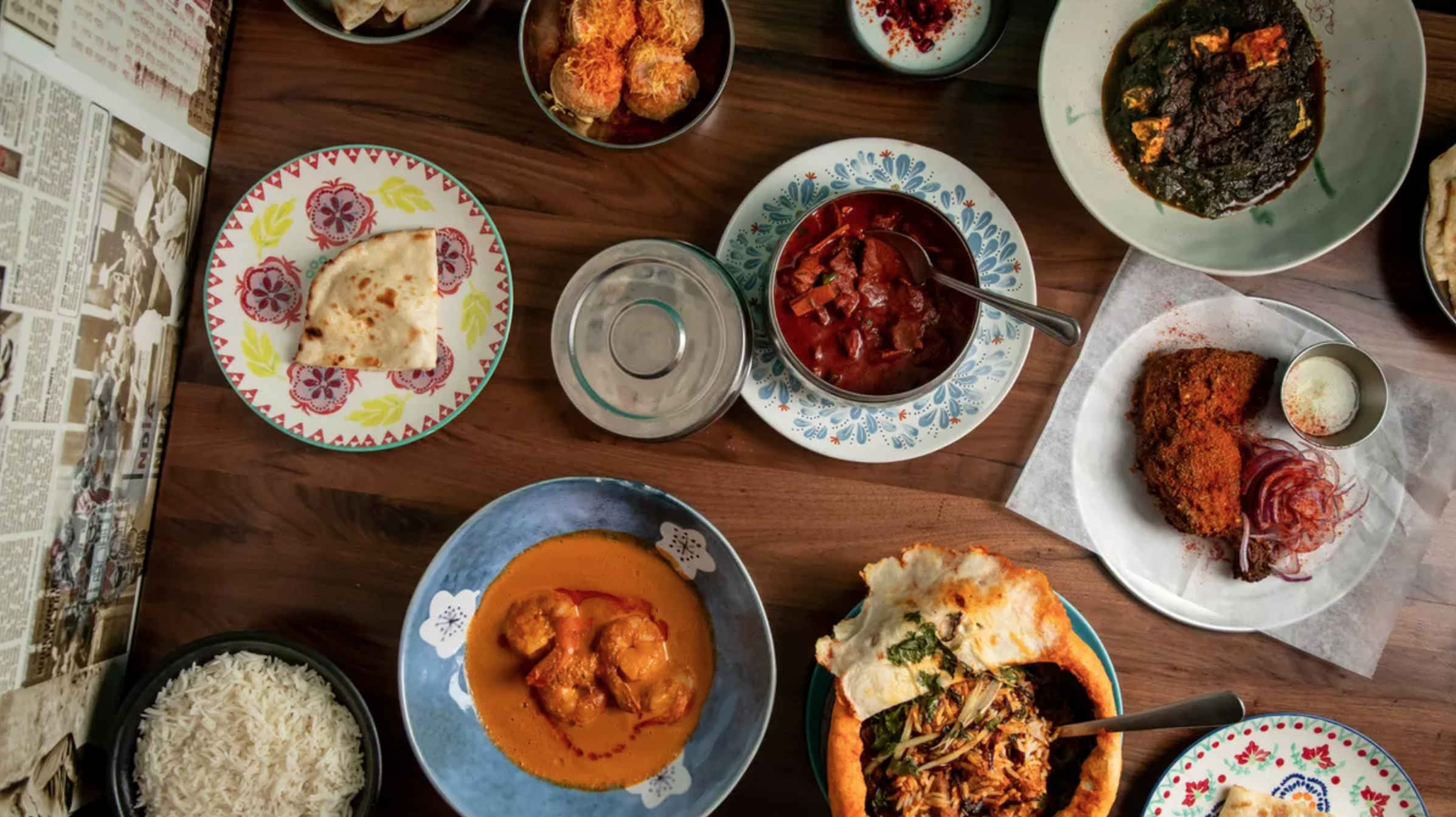 Image credit: Eater NY
Little Chef, Little Cafe
Healthiest option

Smoothies! Bowls! When I am trying to be "good" I always stop by Little Chef, Little Cafe for something nutrient-packed, yet satisfying--usually the Mellow Yellow Bowl with mango, banana, turmeric, cauliflower, ginger, coconut water (and then add on an empanada because they're just too good). As a bonus, owner Diana does a ton to help others in the neighborhood.


Court Square Diner
Best diner

Picture a New York City diner. Great, now you know what Court Square Diner is like. The amount of times I've impulsively walked here for a chocolate egg cream is embarrassing.

COOLSTUFF.NYC NOTE We once had the best BLT ever here after having way too much wine at Heather's apartment.
Casa Enrique Best fancy restaurant

Welcome to Queens' only Michelin Star restaurant, and boy do they earn it! Their mole is what they're known for, so I usually go for mole enchiladas and whatever the specialty margarita is (watermelon and blueberry/coconut were options this summer and fall--YUM).


Drink

Dominies Hoek
Best dive

If you're looking for a cheap shot and a beer and making new friends at the bar (during non-COVID times) this is your place. I personally try to stick to bottles of High Life while sitting in their backyard with an order of nachos but somehow the shots just keep appearing…

Fifth Hammer

Best place to drink a beer and hang out with dogs
A gigantic open space brewery that is always full of good dogs. I met a St. Bernard here once while sipping on a locally brewed pilsner and it made me really happy. They literally sell shirts that say "Can I Pet Your Dog?" Also, they are a stop on the
LIC Breweries Trail
(all these breweries are worth checking out!).
Hunters Point Wine and Spirits
Best place to buy liquor/wine

I have never been so attached to a wine store in my entire life, thanks to Tony and Marko. I come into their store and respond to their "Can we help you with anything?" question with full on life situations such as "I am making a pork tenderloin dish using these spices" or "I am going to a 23 year old's housewarming party and I feel old, am I old?" or "I want a wine to drink while I look at the snow out the window" and they ask my price range and offer me a multitude of perfect options. During non-COVID times, be sure to stop by on Fridays for wine tasting!

Dutch Kills
Best cocktails

A true speakeasy style spot in the neighborhood, currently offering to-go cocktails and sandwiches via their partner, Troppo Stretto that can currently be enjoyed in their great outdoor set up. In non-COVID times, enjoy your fancy cocktail in the dark, intimate space.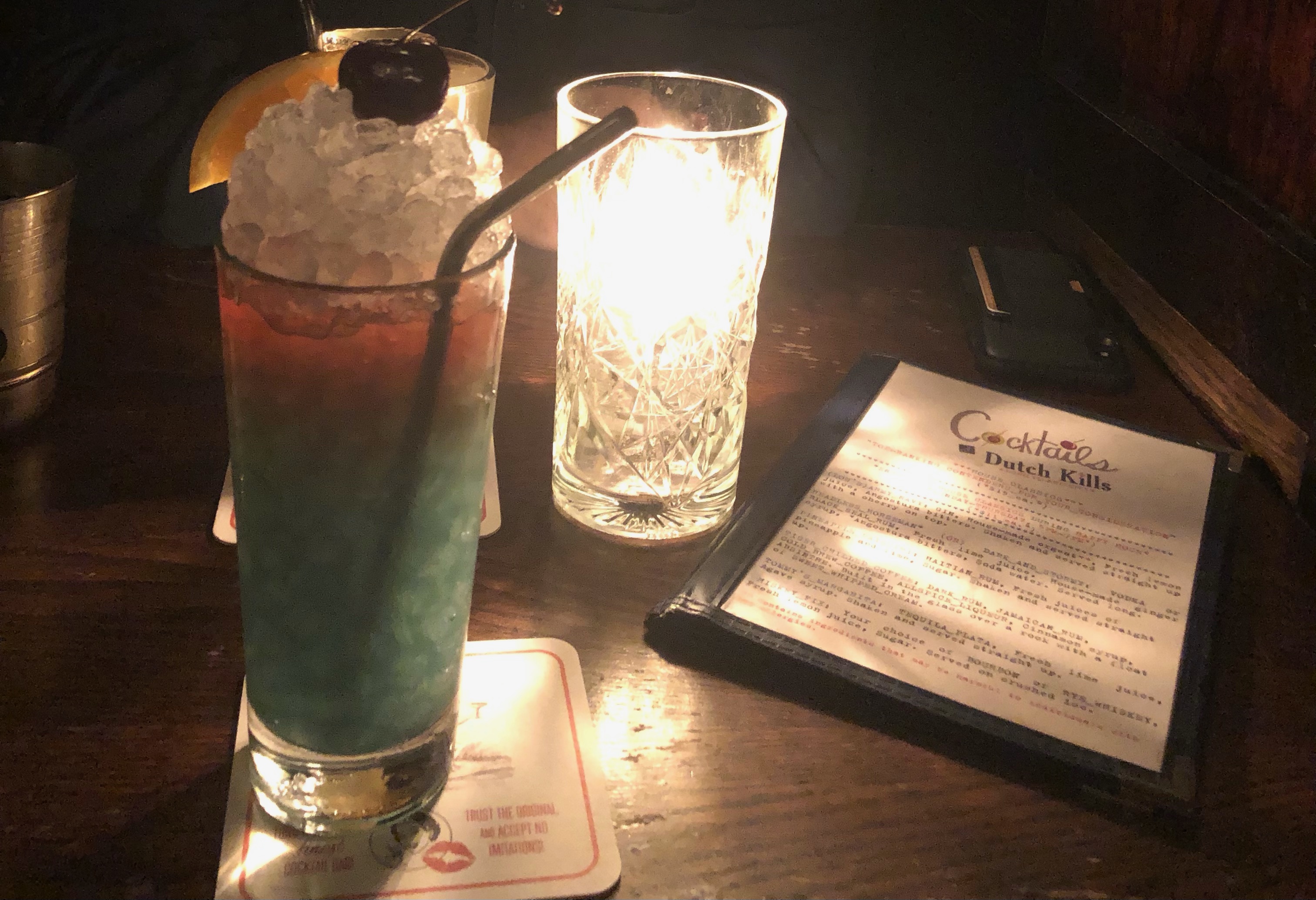 Coffee Project NY
Finest coffee

LIC actually has a lot of great coffee shops, but Coffee Project is where you're gonna find the fanciest, tastiest pour over and most unique beans. This Coffee Project location is also home to their Academy, the only Specialty Coffee Association (SCA) premier training campus in the state, where you can take all sorts of really cool coffee-related courses whether you're a pro or not.


Sweetleaf
Best place to get coffee AND a cocktail

There's a number of different Sweetleafs (Sweetleaves?) in Long Island City, but the Center Blvd location is unique in offering both delicious coffee and tasty cocktails (including canned and bottled to-go cocktails). On the coffee side, you must try the Rocket Fuel, a caffeine bomb made with cold brew, chicory, and maple syrup. On the cocktail side, be bold and get yourself an eggnog growler!


The Waterfront
Last but not least, take your to-go coffee, cocktail, food, or whatever to the waterfront. The LIC waterfront is two parks combined: Gantry Plaza State Park on the north side, Hunters Point South Park on the south side. Both offer plenty of green space to lay a blanket down and sit on as well as two different ferry stops with different routes. Gantry is where you'll find the multiple dog parks, outdoor concerts, numerous piers, a long line of food trucks, and the famous Pepsi sign landmark. On the Hunters Point side, you'll find the lookout point, wetlands, and Nobuho Nagasawa's installation "Luminescence" representing the phases of the moon. No matter where you are, you can enjoy a stunning Manhattan skyline view from the World Trade Center up through 59th Street.