coolstuff.nyc travel guide

Troy, NY

It's been a while since we've done a roundup slightly outside of the city, and we took a little weekend away to Troy to bring you that sweet sweet escapist content! A big shout out to Felicity Jones of Superior Merch & Touchy coffee, without all of her cool recommendations this list frankly would not exist.


---
Eat
The Hill @ Muza
For: Polish cuisine on a heated patio on "the hill" of Prospect Park. 10/10 lunch spot on a chilly Saturday after a snowfall.


Nighthawks
For: farm 2 table dining. They are known for their burgers, but we were in town for Valentines day so we tried the "lovers prime rib for two" and it was incredible.

Sunhee's
For: authentic Korean food - try the bibimbap & kimchi scallion pancakes. They also have a small shop feat. Korean snacks and paper goods.
Placid Baker
For: the most unusual (& delish) baked goods we've ever seen. Try their chocolate croissant (the croissant is made of chocolate!)
Little Pecks
For: Tandem Coffee Roasters (a Portland, ME fave) & delicious brekkie samies that rightfully come with zucchini pickles. PS- they also have a small sundry shop for small goodies!

Drink

Superior Merchandise co
**DISCLAIMER: SMco could also go under EAT & SHOP and we visited like 5 times in 2.5 days.**
For: For their specialty
Touchy Coffee
, baked goods & a design shop with everything you want to buy. Did we mention they also sell natural wine?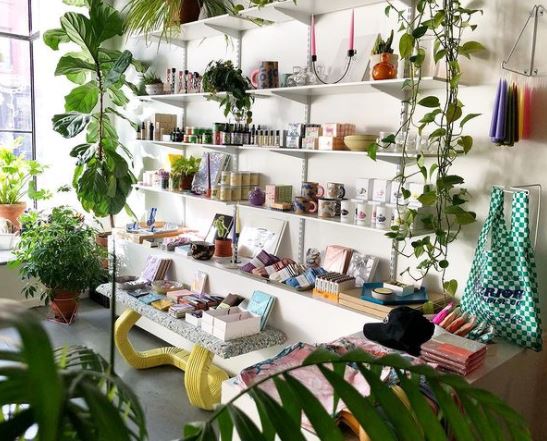 22 2nd Street Wine
For: one of the best natural wine selections this side of the Mississippi! Plus - it's in an old brownstone and they fill the empty fireplace with wine bottles so obviously it's amazing.

Shop

Artcentric Marketplace
For: a small but mighty vintage store with all the random things you never knew you needed

Twilight Vintage
For: vintage clothes and accessories. A little unassuming on the outside but there are several rooms packed with unique lived-in clothing.

Market Block Books
:
For: a sweet, classic small town bookstore. It's one of those places where it's hard not to leave without a book in hand even if you're traveling and can't carry them. (Anna bought 4 books this trip).

Hatchet Hardware of Troy
For: truly the best hardware store we have ever been to. Yes, you can buy tools & lumber here but also look at these cute sweatshirts and pens!!!

Gristmill Antique Center
For: a 20 minute drive outside of Troy. Head here in your rental car (or hard-to-get Uber) like us, and spend hours crawling through all the nooks and crannies of this old house to find the most unusual antique gems.

See

(the other) Prospect Park

For: a hilly (& currently snow covered) park feat. views of Troy & Albany and an Uncle Sam memorial.